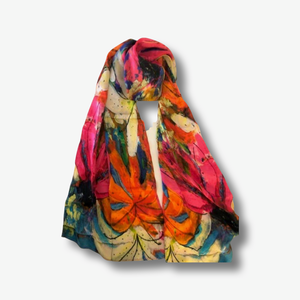 ,A vibrant garden brought to life. 100% silk sateen, dating as far back as 1580 B.C. lillies have held a role in Greek mythology as symbols of both friendship & devotion.
Handmade in Virginia by Nina J.  Original artwork is transferred to clay blocks then further designed and transformed into wearable art. 
Dry Clean  14" x 72"